Our Restorative Dental Services
Restorative dentistry is the art of repairing or replacing teeth. The goal is both to restore the function and appearance of the teeth and dental structures. It does this through fillings, root canal treatment, bonding, crowns, implants and more.
Symptoms of a Cracked Tooth
If you suspect that one of your teeth is cracked or chipped, it is important to contact our office immediately to repair the tooth and prevent the problem from becoming more severe. It can often be difficult to determine if your tooth is cracked or chipped because the pain isn't consistent—it may come and go. You might notice more pain or sensitivity when:
Chewing on the cracked tooth
Releasing pressure from biting
Eating foods or drinking liquids with extreme temperature differences
Chipped tooth repair can also be accomplished with a filling, bonding, or a crown depending on the extent of the damage to the tooth.
Endodontic treatment
Root canal treatment, or endodontic treatment, is used when tooth pulp and/or nerves become infected or damaged. How does this happen? From traumatic injury or deep decay. If not treated, it may lead to the tooth dying thus calling for an extraction.
The reality is that the root canal treatment, done properly, should be almost always a pain-free experience and is no more uncomfortable than having a filling placed. For these types of issues, we generally refer patients to qualified specialists with years of experience.
Dental Implants
A dental implant is used to replace a single or multiple missing teeth. It is similar to a tooth root and anchors a replacement crown or bridge. Dental implants are ideal for individuals who have lost teeth due to decay, injury, periodontal disease, or are just unhappy with removable appliances or dental bridge work.
Tooth replacement includes many options including; removable appliances, tooth-supported prosthesis (bridgework), bonded restorations, and dental implants. The dental implant provides many advantages over other tooth-replacement methods. Dental implants maintain the integrity of the remaining teeth – A dental implant can replace a single tooth without touching the neighboring teeth. Many feel this is the greatest advantage to an implant because it does not destroy healthy tooth structure.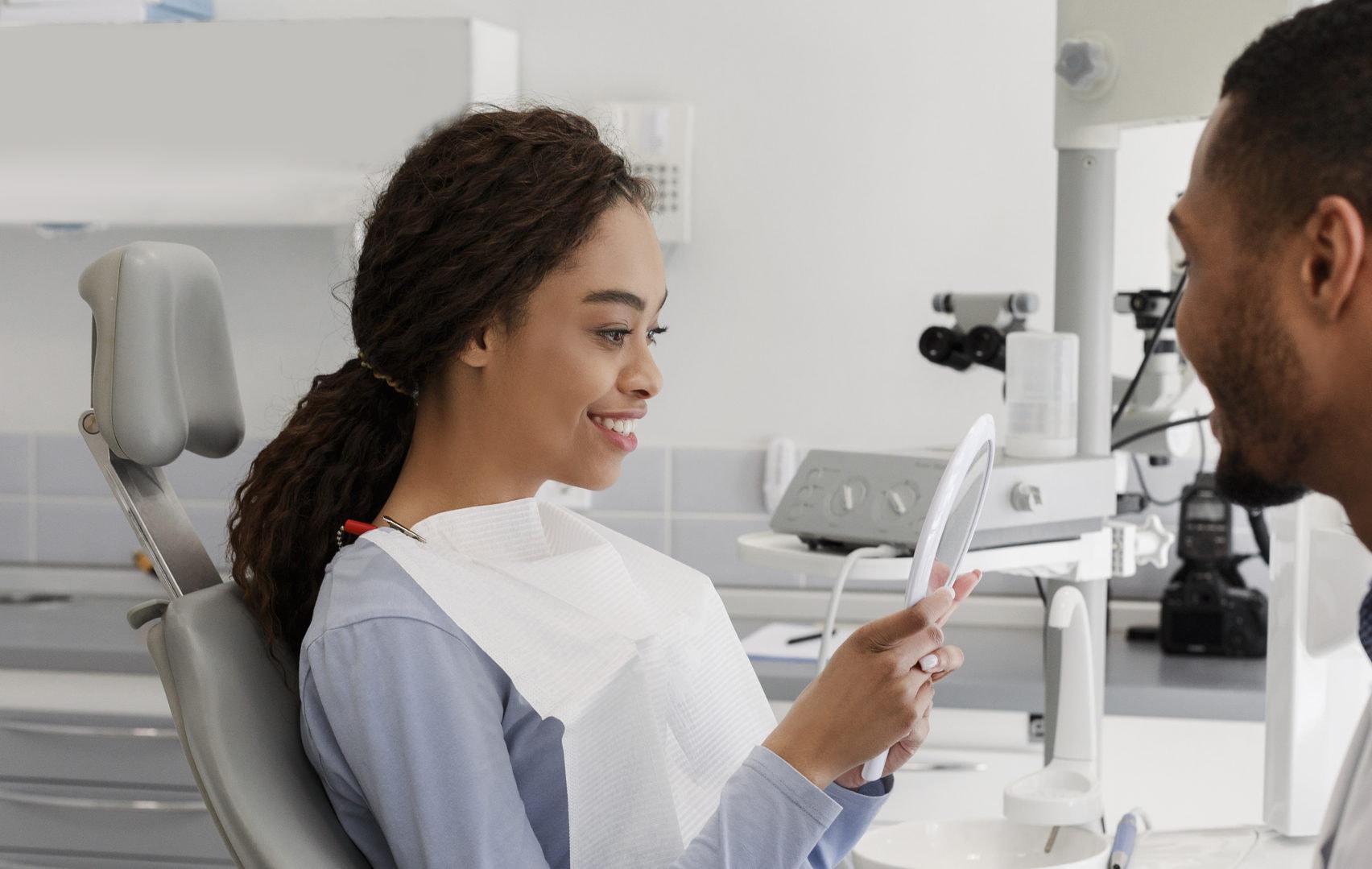 Inlays and Onlays
Inlays or onlays are indirect restorations that are made with cast gold or porcelain. Although they are more of an investment than regular fillings, they are extremely durable and many times stronger. Since cast inlays and onlays of gold or porcelain can last for many more years than regular fillings, they are actually less of an investment in the long run. Since regular filling do not hold up as well, they need to be replaced more often causing the loss of more tooth structure each time a new filling is needed.
Dental Bridges
Dental bridges are a solution for a tooth or multiple teeth missing due to decay, gum disease, or injury. A typical dental bridge has crowns on either side that support an artificial tooth, which is cemented into place. The end result looks good and restores the function so you can get back to feeling yourself.
You'll typically need at least two appointments. The first is for preparation, during which your dentist will reshape the abutment teeth and removes part of enamel so there's room to fit a crown into place. Your dentist will take impressions or a digital scan of your teeth. A dental lab will use the mold or scan as a model to create your bridge, false teeth and crowns. We will also provide you with a temporary bridge to protect the exposed areas in your mouth while the lab makes your bridge.
During your second visit, your dentist will remove the temporary bridge and place the permanent bridge, making any needed adjustments to make sure it fits you comfortably.
How Can We Help You?
Schedule an appointment for pediatric, restorative, and cosmetic dentistry services with the team at Dr. Monica Mehring Family Dentistry in Newark.
"Dr. Mehring – and her entire staff – are professional, knowledgable, and pleasant."
Find out why we are one of the most trusted dental offices in Newark.